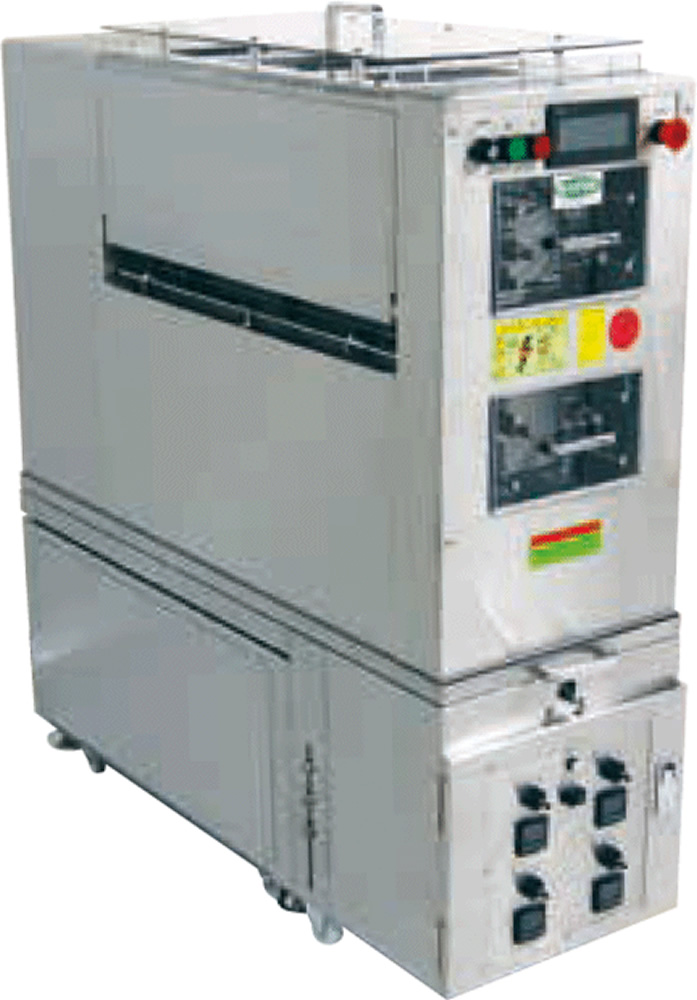 Hot Roll Type Clean Roller
Upper and lower, dual-surface double-roll Clean Roller. Equipped with heating Clean Rolls to keep the surface temperature of the pre-heated objects.
Abmessungen (WxDxH):
430x1240x1330 ±50 mm
Transportgeschwindigkeit: 0-18 m/min (variable)
Durchlaufhöhe: 950 ±50mm
Spannungsversorgung: AC 100 V ±10%
Leistungsaufnahme: 200 VA
Eingangsdruck: 0.5 MPa
Druckluftverbrauch: 10 L/min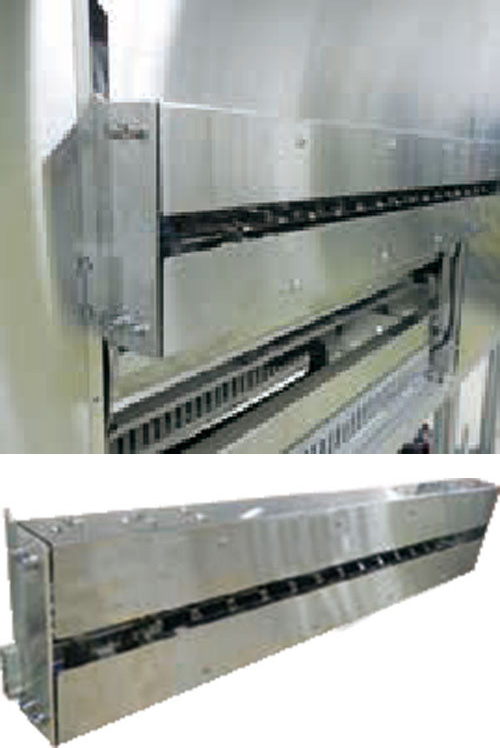 Clean roller separate attachment simple heater
A simple heater is attached to the top and bottom of the product conveyance
surface and the product. It is a heat unit that assists in lowering the temperature. Because it is a general purpose item that can add options to our Clean Roller, it can be used as an auxiliary to prevent temperature drop.