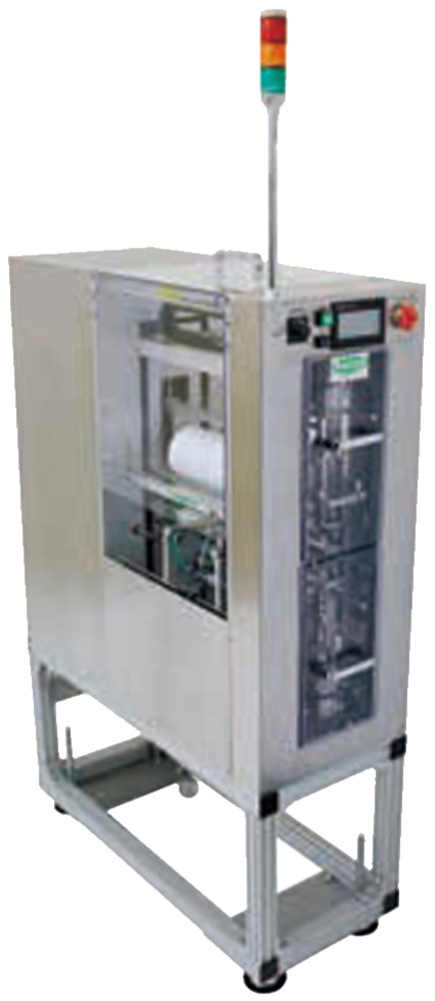 This is a dual cleaning type which cleans
both the top and bottom surfaces.
It permits two-sided cleaning of PCBs prior to component mounting or single sided cleaning of PCBs after component mounting on single side.
Dimensions (WxDxH):
400x828x1740 ±50 mm
(incl. Patrol light 410 mm)
Conveyance speed: 0-18 m/min (variabel)
Pass line: 900 ±50 mm
Input power: AC 100 V ±10%
Power consumption: 160 VA
Input air pressure: 0.5 MPa
Air consumption: 10 L/min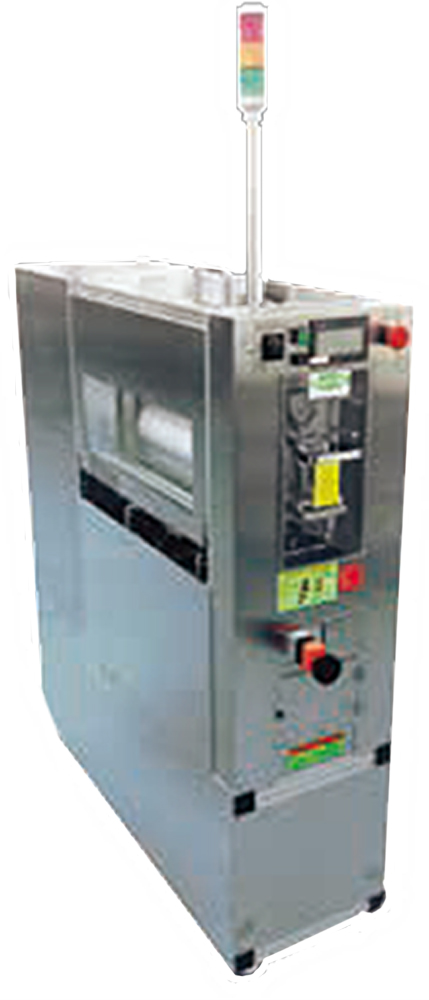 It is a double clean roller of the top
cleaning type.
Proposals tailored to customers are possible by adding options.
Dimensions (WxDxH):
350x848x1740 ±50 mm
(incl. Patrol light 410 mm)
Conveyance speed: 0-18 m/min
Pass line: 900 ±50 mm
Input power: AC 100 V
Power consumption: 160 VA
Input air pressure: 0.5 MPa
Air consumption: 10 L/min