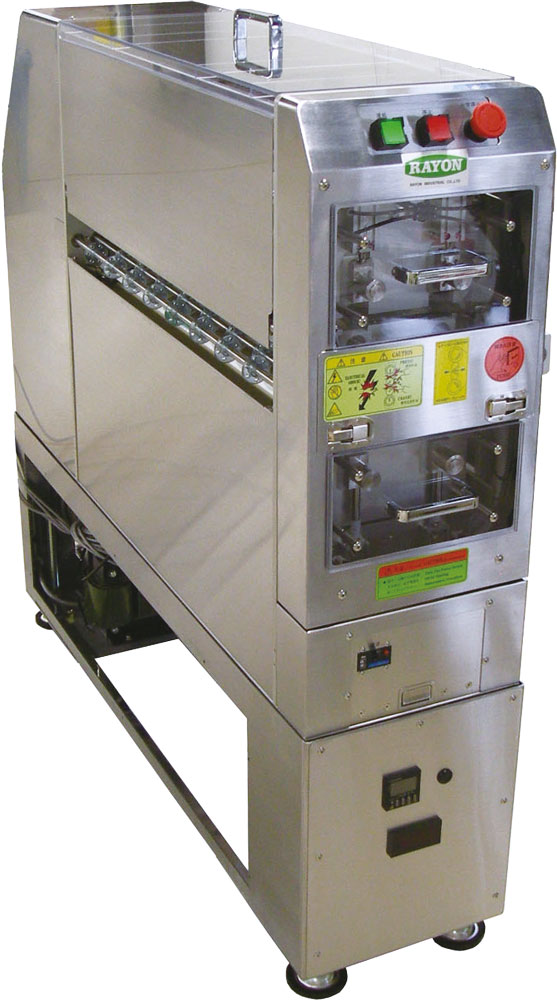 This is a revolutionary Clean Roller unit which uses a non-contacting magnet gear as the drive gear to prevent dust from being generated inside the equipment.
Dimensions (WxDxH):
308x1185x1265 ±50 mm
Pass line: 950 ±50 mm
Input power: AC 230 V ±10%
Power consumption: 160 VA
Input air pressure: 0.5 MPa
Air consumption: 10 L/min
Upper and lower, dual-surface double-roll Clean Roller. Two Clean Rolls arranged in upper and lower positions respectively provide double cleaning effect. Suitable for cleaning the object surface before automatic laminating process and exposure process.
Standard Specification (RY-500 series)
Dimensions (WxDxH):
308x920x1265 ±50 mm
Pass line: 950 ±50 mm
Input power: AC 230 V ±10%
Power consumption: 160 VA
Input air pressure: 0.5 MPa
Air consumption: 10 L/min